Every environment in the platform is backed up daily in case of emergency. These system-wide backups have to be restored by our team, however, which can take valuable time that you may not have when working on sites day-to-day and troubleshooting smaller issues.
Fortunately MightyBox comes with a robust site-level backup solution that you can activate on any of your sites. These user-managed backups on MightyBox are established manually on a per-site basis and consist of two components:
Backup server, a standalone storage node created explicitly for housing your site backups. One backup server can be used to store backups for any number of client servers.
Client server, running on the application layer within your production site
Creating a backup server
To get started, go to the Marketplace and install a new "Backup Storage Node":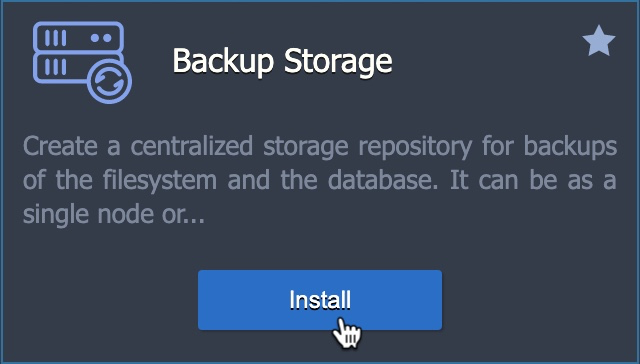 Configure your backup node and choose "Install":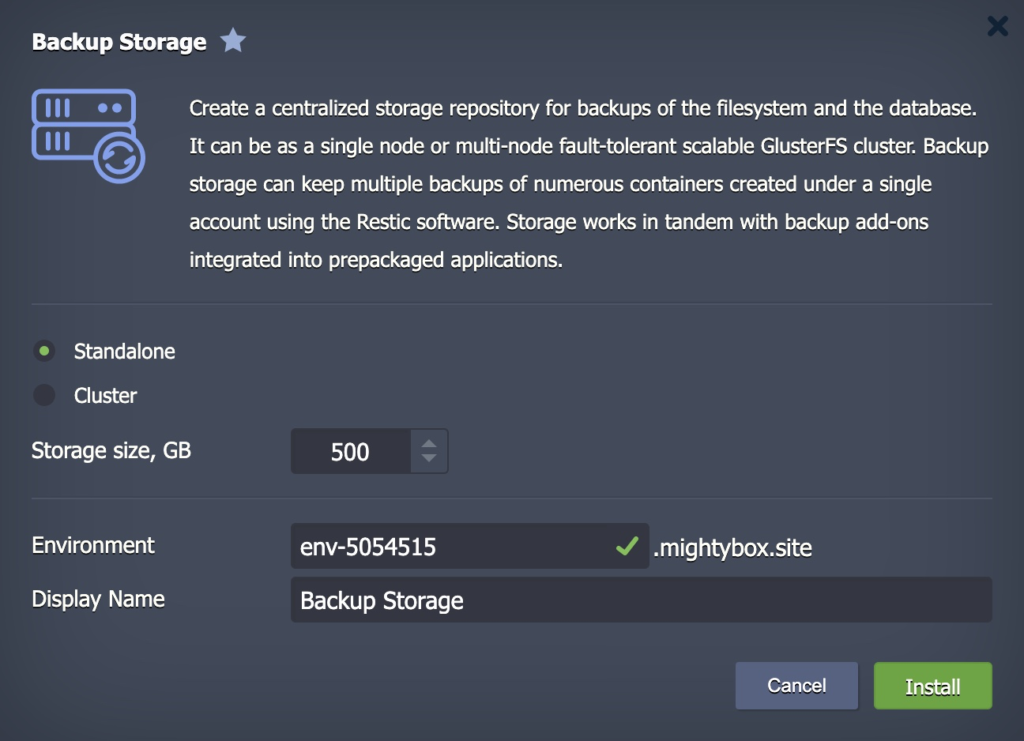 This storage node will serve as the backup location for multiple (as many as you like) sites.
Connecting a client to the backup server
Next, for each site you want to backup, install the "WordPress Backup/Restore" addon from the application layer: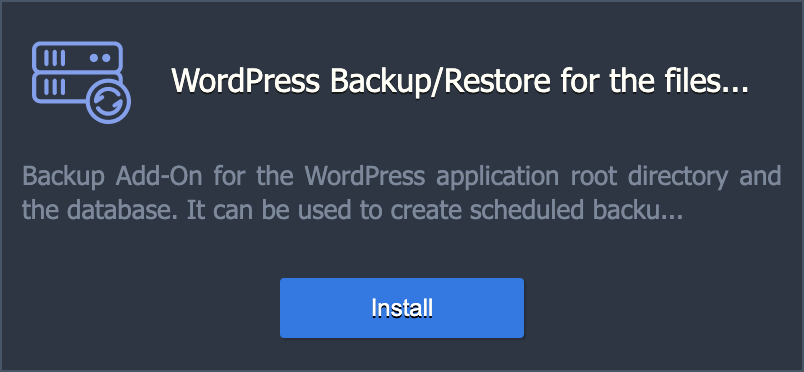 In the following prompt, configure your backup frequency, the backup storage node you'd like to use (if you have multiple), and the number of backups to keep: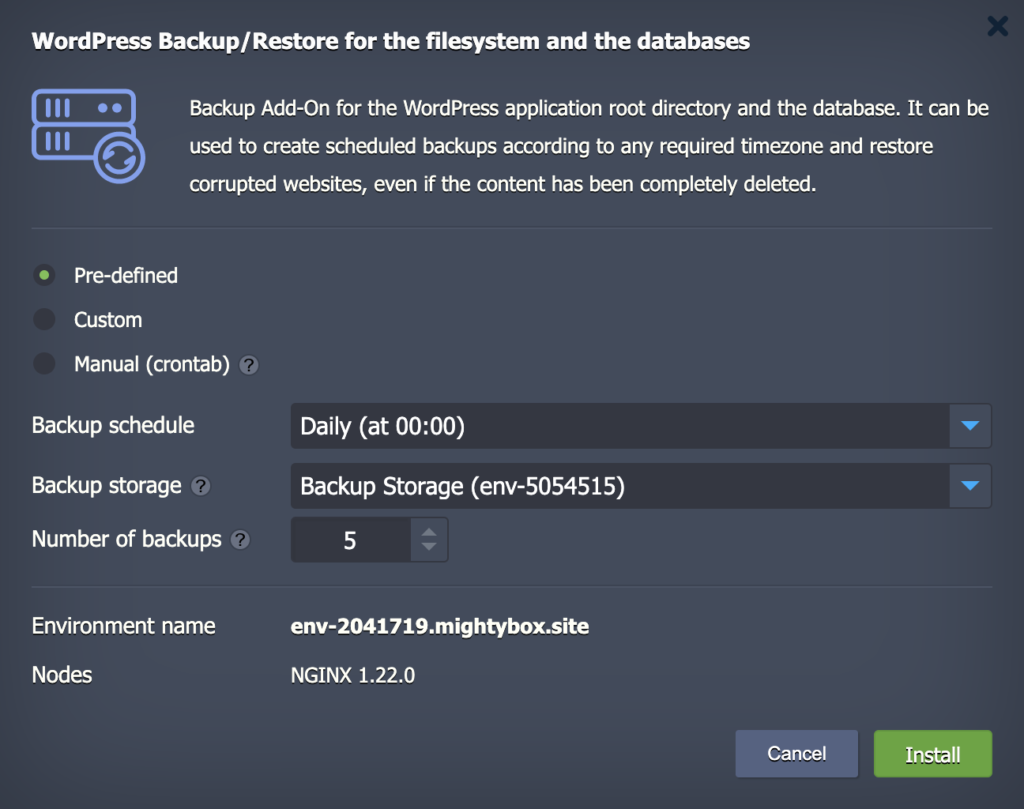 Click install and your backups will begin running!
You can modify the settings for any site by opening the addon again and selecting "Configure":